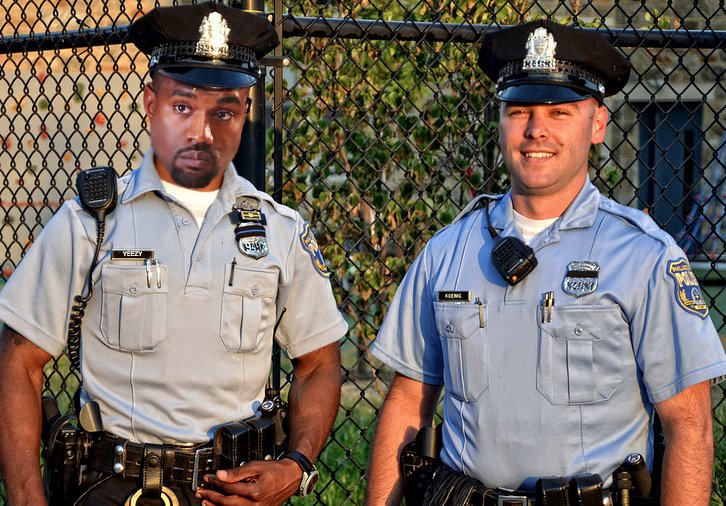 The Philadelphia Police Department tweeted an altered picture Thursday featuring the rapper's head atop a uniform, with an offer for West to join the force.
"We R hiring,@kanyewest! Starting salary of $47,920; u could be debt-free by the year 3122," the tweet said.
The rapper recently tweeted that he is $53 million in debt. In addition to being a musical artist, he has a fashion line into which he says he has sunk a great deal of cash.
The police department said that "with a few promotions and cost of living increases, Yeezy could probably break even in a quick 500 years."
The social media funny was clearly designed to draw attention to employment opportunities with the police, as it included a link to the careers section of the department's website.
In a Facebook post, the police department says, "Even if you're not Kanye, please consider a career as a Philly Police Officer. You could earn a great living, receive a fantastic benefits package for you and your family, and make a true difference in your community."
SOURCE: http://wgntv.com/